Concerned about the digital divide for students? Many cable providers, such as Comcast and Spectrum, are offering free or reduced cost internet access to low income families. Check with your local provider to see what options exist for your community.
As schools and afterschool programs have closed, we've heard from many folks looking for engaging online activities for young people.
In Washington state, the Walla Walla 21st Century Community Learning Center has pivoted to offer new remote programming and support for students. Staff are connecting with their students over Google hang out and have partnered with school-day teachers to engage youth in fun conversations tangential to school-day content. For instance, the school-day health teacher is leading the conversation "is dating in high school even worth it" and the History teacher is leading a seminar on the history of Marvel movies and future predictions. One of the afterschool eduators is using the online game League of Legends to connect with his students.
In response to COVID-19, the Taunton, Massachusetts, Girls, Inc. branch has taken their afterschool program online via Zoom, with the goal of inspiring students to continue to be physically active, academically supported and confident. Monday through Friday, students have access to programs on science, technology, engineering and mathematics (STEM) education; yoga and meditation; dancing and physical fitness; nutrition; art projects, financial literacy; and leadership and community action. They're also sharing videos that students can follow along with at home, led by Girls, Inc. staff members who run science experiments, lead yoga and meditation classes, demonstrate art projects, play games and more. Miss Massachusetts Lyndsey Littlefield will even be reading stories. And to address the unique challenges students face with the pandemic, Girls, Inc. is providing virtual activities on confidence-building, reducing cyber-bullying, safety and emotional support.
At the Washington, DC, chapter of 826 National, staff are working with students remotely to help them process their feelings about COVID-19 through creative writing projects. They're also regularly checking in with students, making sure they have writing materials, and providing pre-recorded workshops. Staff are even working one-on-one with some students online to help them turn their writing into professional publications.
At John W. Hallahan Catholic Girls High School in Philadelphia, OST coordinator Jo Bradley has been using Google Classroom, provided by the school, to create a cooking class for her students. She films herself preparing the meal and posts it the next day for the cooking class to replicate.
Virtual Learning for Afterschool Providers
With the quick transition from in-person learning to virtual classrooms, school districts are having to quickly adapt or even create new policies and guidance on how educators and students should conduct themselves in this new virtual learning environment. The first step you should take to determine how you can engage young people online is to check the school district for guidance.
Transitioning to Remote Learning
When schools closed due to the COVID-19 pandemic, Horton's Kids – a 21st CCLC program - quickly shifted their focused to build a virtual learning plan that emphasized face-to-face interactions with students.
Creating A Remote Learning Plan
Horton's Kids Elementary Program Director Shandell Richards explains how her team approached designing a remote learning plan - starting with what they knew and building out capacity in phases
Using Social Media for Remote Learning
To meet students where they were at, Horton's Kids pivoted to using social media platforms kids were already comfortable with to continue to support learning after schools closed.
Ensuring cybersecurity and student privacy
Tools for Parents
Tools for Educators
Video conference platforms & virtual classrooms
Online Activities and Curricula
Please note that we are not able to vet each resource and do not endorse any one product over another.
Statewide Network for New Jersey's Afterschool Communities
The NJSACC Virtual Afterschool Resource Guide is a collection of activities and resources for afterschool educators, curated by NJSACC staff members.
Added 4/14/20
American Youth Policy Forums
The America Youth Policy Forum has seeded a list of tools and resources designed for traditionally underserved youth, spanning resources from online learning for students with disabilities and Spanish-speaking families, to supports for meals, medicine, and shelter.
Added 4/14/20
The Resource Center
View a collection of 1,800+ FREE resources curated by BOOST (the Best of Out-of-School Time) and sorted by grade level and category.
Added 3/30/20
American Federation of Teachers
The American Federation of Teachers (AFT) has created a listing of 41 free online educational resources includingh learning platforms that can be used at home or by afterschool or care providers, as well as tools for managing engagement with youth. It is sortable by age group; most are free.
Added 3/30/20
STEM learning
We've put together a list of some of our favorite STEM activities and curriculum to help keep both students and adults engaged during these times.
Added 3/30/20
Brain Pop
Brain Pop, an education platform used by teachers to supplement learning in the classroom, has made all its content free to educators and families whose children are out of school due to COVID-19. Units typically include a video, one or more activities, and an online game and quiz to test knowledge. Content spans K-8 and English Language Learners. A study of Bain Pop met the moderate evidence level of impact under the education law ESSA.
Added 3/26/20
Khan Academy
Khan Academy, the free online math learning site, has added live streams on Facebook, YouTube and Twitter at 9 a.m. PT/12 p.m. ET each weekday for students, parents, and teachers navigating school closures, and has created several guides for parents and teachers.
Added 3/26/20
TED-Ed
TED-Ed has created a new resource for K-college students, parents and teachers affected by the pandemic, to offer high-quality, interactive, video-based lessons on a daily basis, for free, via email.
Added 3/26/20
Scholastic
Scholastic has created free weekly sets of resources to support families and educators during the outbreak for students from PreK-grade 9. Learn at Home provides 20 days of activities. Each activity includes two digital books to read, a related video and an activity. Currently two weeks of materials are posted, with more to come.
Added 3/26/20
Helping children stay active & eating healthy
Alliance for a Healthier Generation's free, evidence-based resources support the physical, social, and emotional health of children and their caregivers, including out-of-school time staff. Action for Healthy Kids has compiled a diverse list of resources that support physical activity, nutritious eating, and mindfulness.
Resources for talking with youth about the outbreak
ARP: School-Age Child Care Opportunities for Afterschool and Summer
06/03/21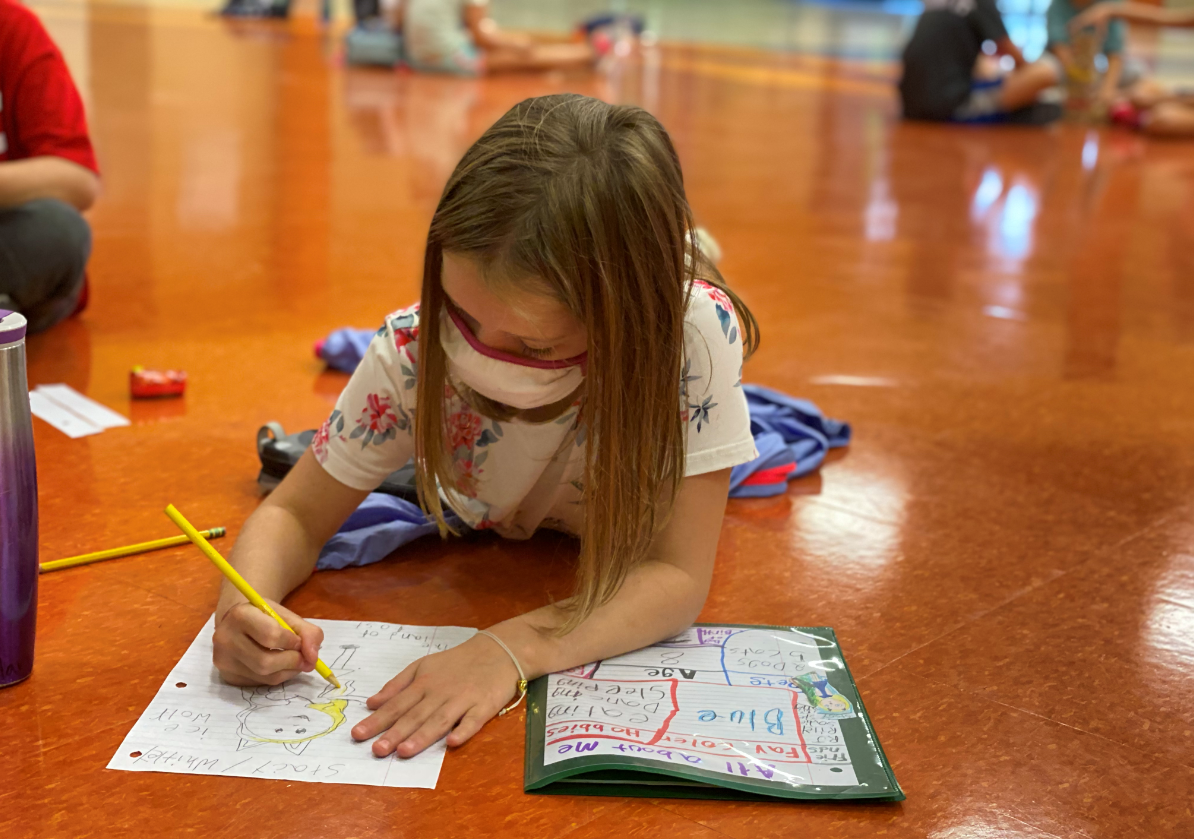 In this webinar, we discuss the importance of directing new ARP child care funds to school-age care, including afterschool and summer programs, and outline information for providers on how the funds might support their work and ability to serve youth and families equitably.
Watch
America After 3PM: A Game-Changing Summer
05/19/21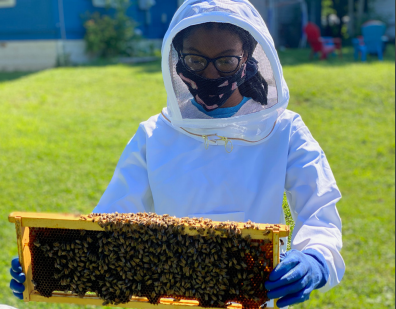 The report " A Game-Changing Summer: A time for opportunity and growth, but not for all," provides insights into what the 2019 summer looked like based on responses from nearly 30,000 U.S. families, as well as includes 2020 parent and provider survey data to she light on the impact the pandemic had on young people's summer experiences.
Watch
Powerful Partnerships: Schools and Afterschool & Summer Programs
05/12/21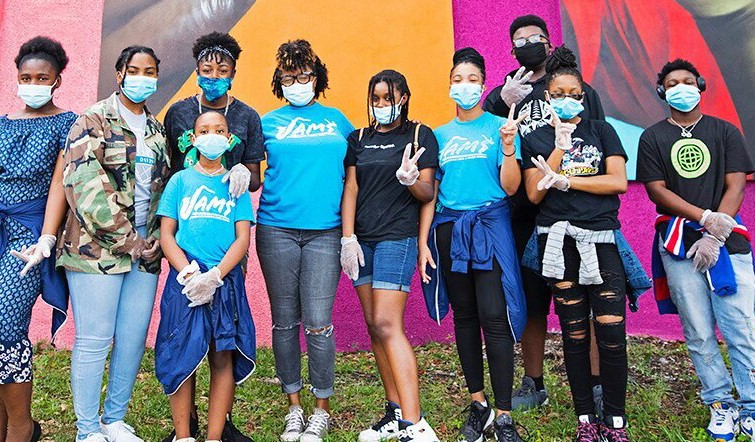 With new support from the American Rescue Plan, schools have an opportunity to leverage support from afterschool and summer programs to help students re-engage, re-connect, and recover. Join us to explore what's possible, how to quickly form effective partnerships, and how to maximize an investment in community-based partners for student recovery.
Watch
Utilizing National Service Members to Build Capacity
05/03/21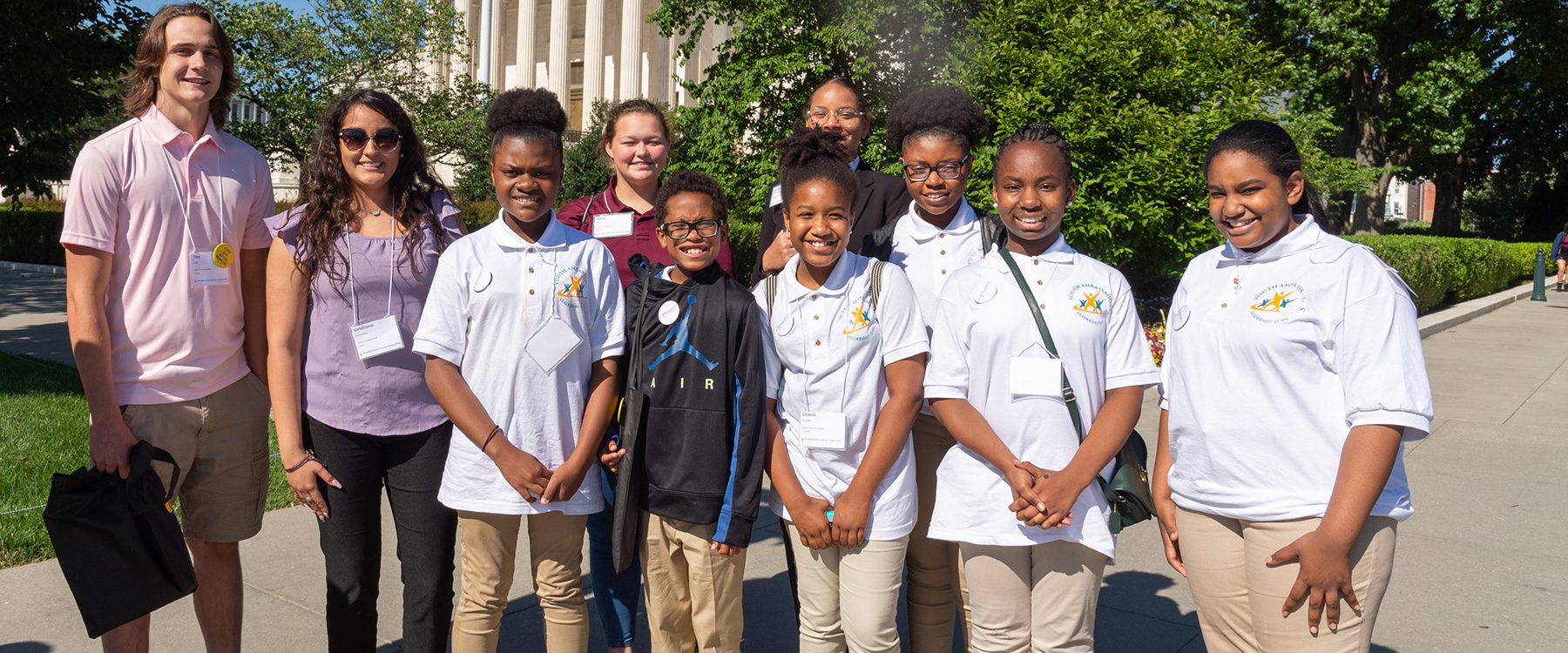 During this webinar, we'll discuss how afterschool and summer learning programs can leverage national service members. We'll share tips on how to apply for national service members and more.
Watch
American Rescue Plan: How to Access Funds for Afterschool & Summer
04/21/21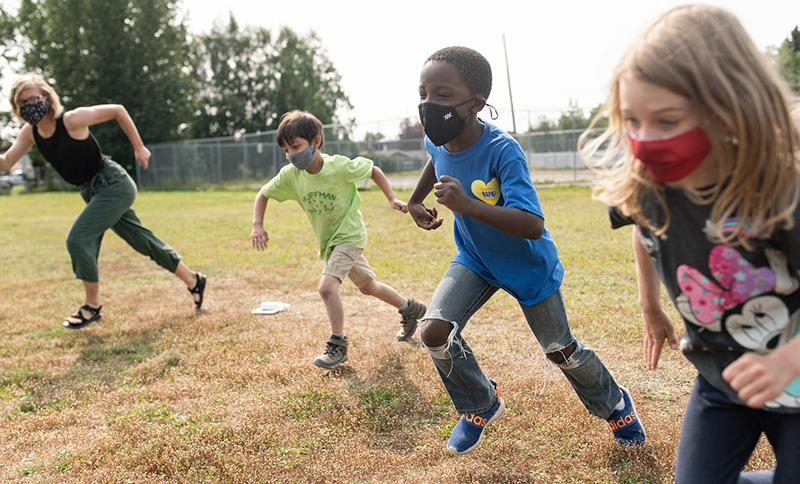 This "must join" session will provide an overview of the funding opportunity and provide tools that local communities can use to help ensure that they realize the potential of the American Rescue Plan funding to bring more afterschool and summer opportunities to life – and help all children re-engage, re-connect, and recover.
Watch
Importance of Including Afterschool in School Reopening Plans
07/30/20
When schools reopen this fall, it won't be business as usual. New health and safety standards developed in response to the COVID-19 pandemic necessitate a radical rethinking of the way we serve students.
Watch
Virtual Town Hall: #Afterschoolworks to Support Learning & Recovery
05/28/20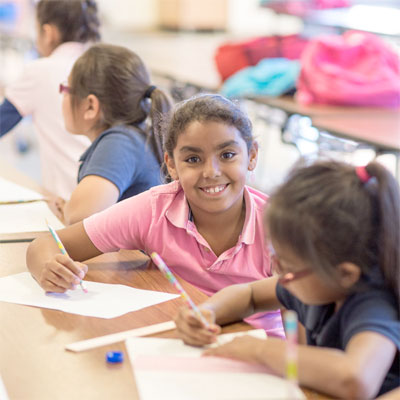 The National Town Hall celebrates the many ways afterschool programs have risen to the moment to help their communities respond to the pandemic, and looks ahead toward afterschool and summer learning programs' critical role in recovery. Read the follow-up Q&A document here.
Watch
Facing Inequity with Youth and Families During the COVID-19 Era
05/07/20
The COVID-19 pandemic is exposing and widening existing social justice gaps in education broadly and out-of-school time is no exception. Given this unprecedented time, we focus on real-time approaches that afterschool and summer learning programs can use to move the needle on issues of equity and access.
Watch
Safely Engaging Youth in a Virtual World
04/23/20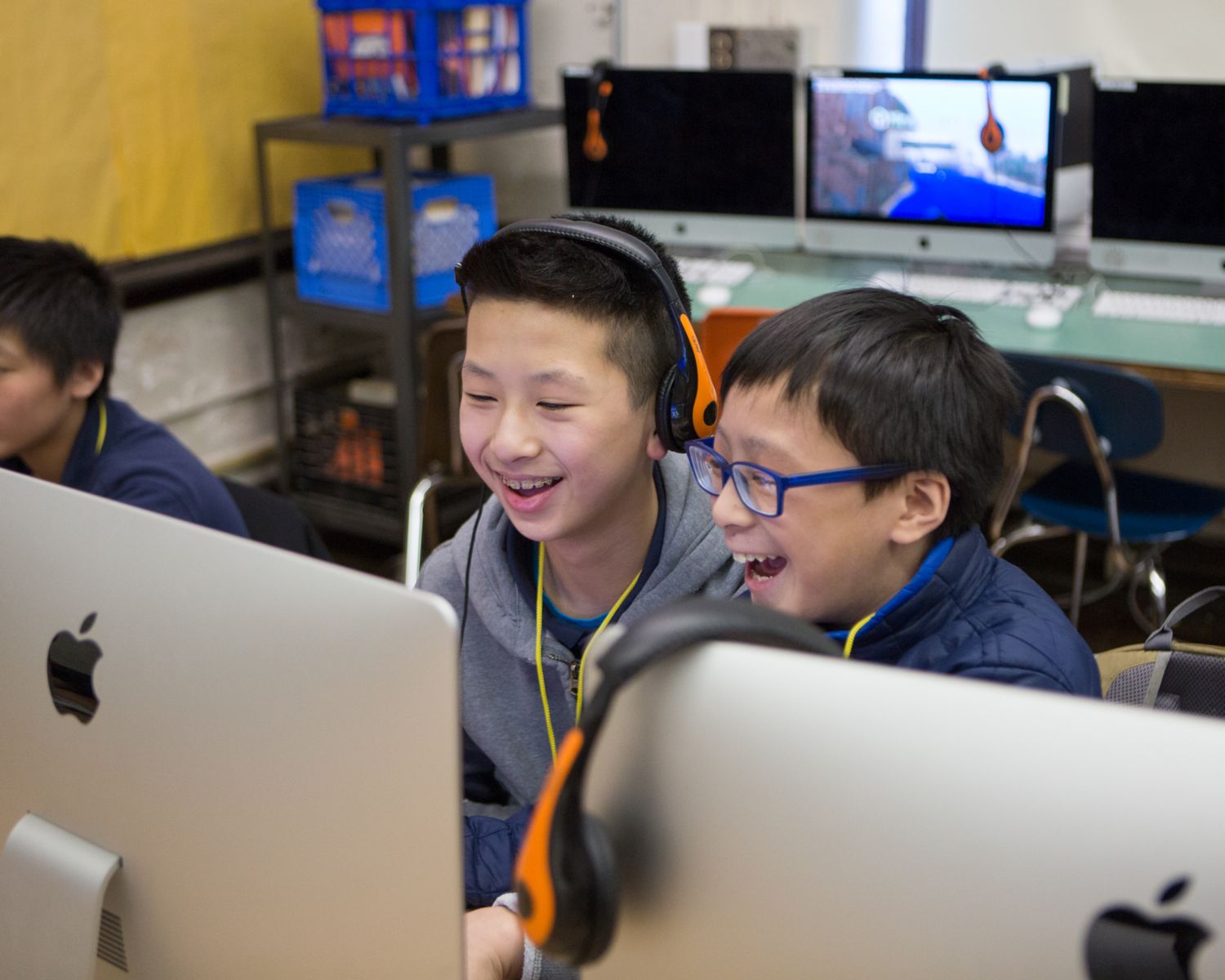 With the quick transition from in-person to virtual learning environments, afterschool providers are quickly adapting to serve young people in this new virtual world. But sifting through all of the resources that have flooded the field can be a tough task. Instead, we can learn from experts who have years of experience preparing educators to engage students in a virtual environment.
Watch
Policy Supports for Afterschool and Summer Programs during the Pandemic
04/21/20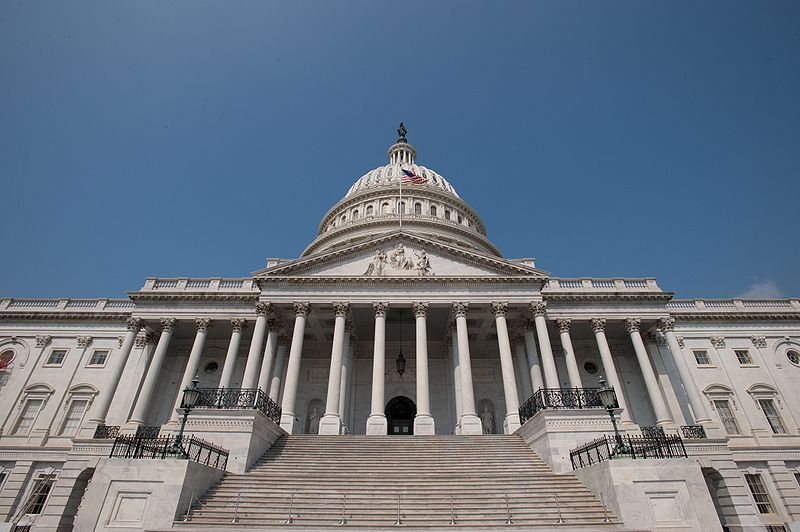 State and federal legislation and guidance around education, child care, human services, and child nutrition policy are rapidly changing under the COVID-19 pandemic. As these policies and guidance shift, it is critical to keep track of where things stand and what's coming up.
Watch
How Federal COVID-19 Response Bills can Support Afterschool Opportunities
04/09/20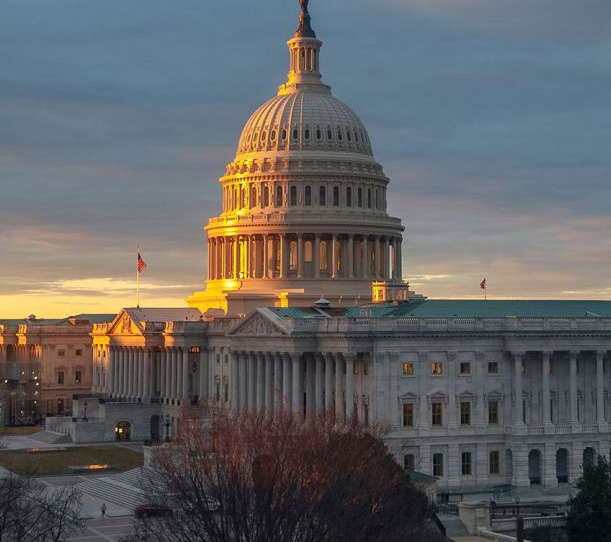 Many afterschool providers are struggling to provide opportunities for young people and families in the midst of the COVID-19 pandemic, and financial assistance and flexibility is often needed. We will talk through opportunities included in the three major COVID-19 response bills, as well as a glimpse into what's proposed for next round of legislation.
Watch