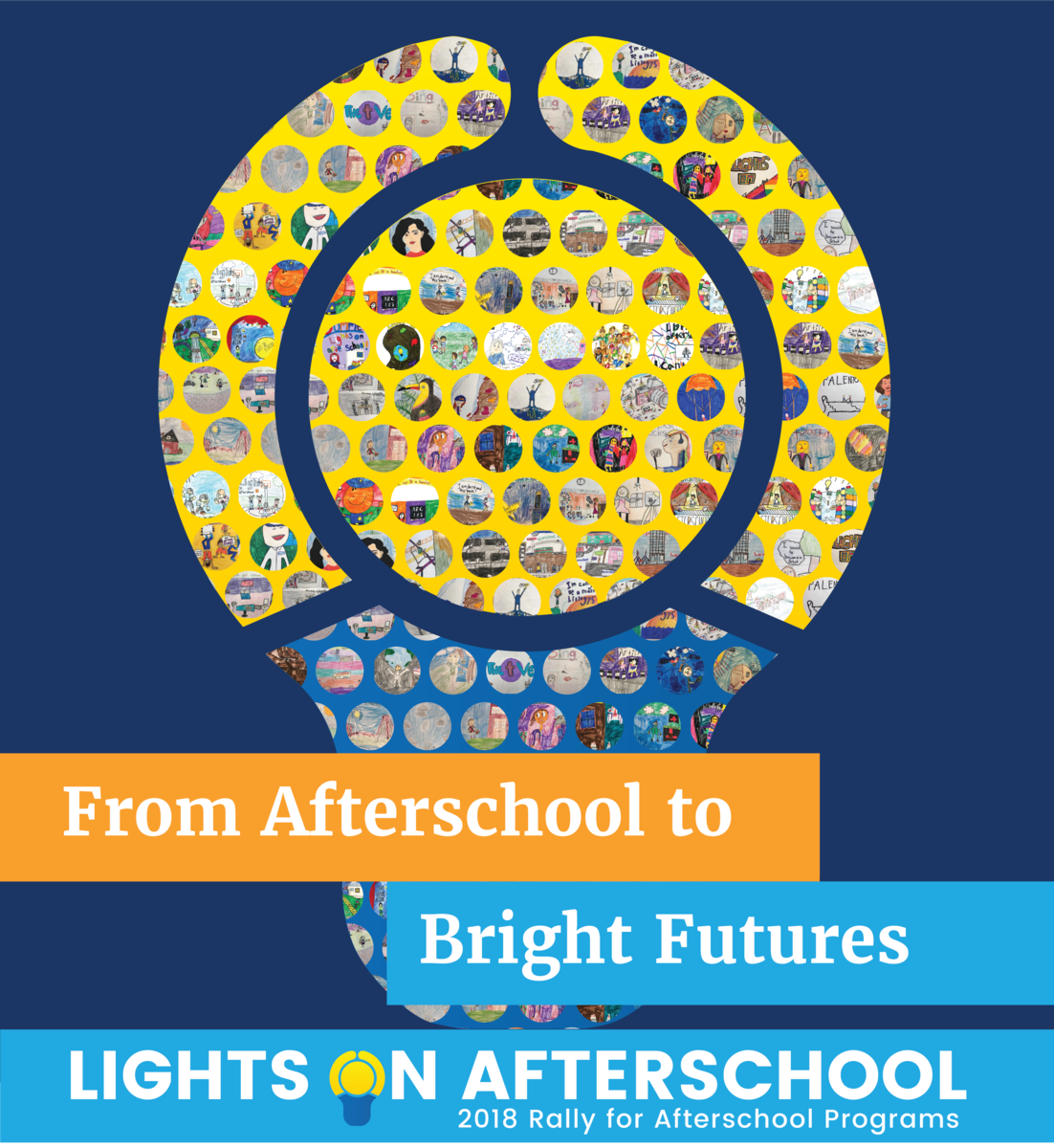 Click on the poster image to download this year's artwork for use in your Lights On materials!
This spring, afterschool artists showed off their creativity by submitting impressive designs for the 2018 Lights On Afterschool poster contest. After reviewing hundreds of entries, we found it very difficult to select one poster image to showcase this year. Instead, we've created a mosaic of artwork from more than 75 images submitted by dozens of afterschool programs from across the nation.
The design will be printed on more than 50,000 posters and sent to more than 8,000 programs nationwide.
Want your posters to help promote your event? Register your event now and we'll mail 10 posters to the address you provide.