Recent Afterschool Snacks
FEB
2
2015
By Rachel Clark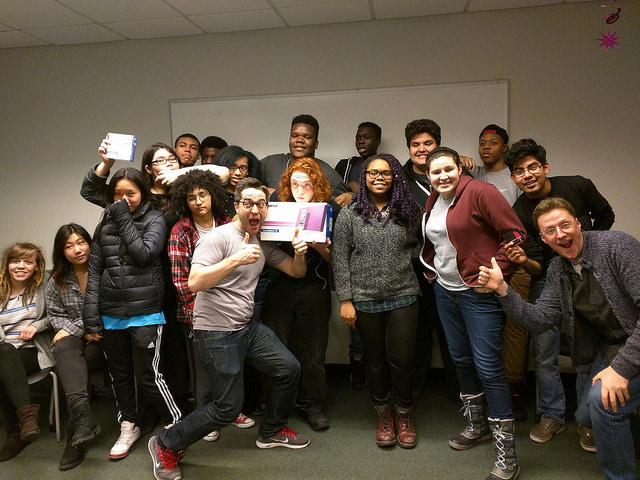 While millions of Americans followed the drama of the New England Patriots' victory over the Seattle Seahawks—driving Super Bowl ratings to a historic high—over a dozen New York City teens took a more critical eye as participants in media education nonprofit The LAMP's 4th annual "Break the Super Bowl" event.
For four years, The LAMP has used the Super Bowl and its famed advertisements as an opportunity to get young people to actively engage with these multi-million dollar messages, encouraging critical thinking about frequently used, ethically questionable marketing tactics like misinformation and over-the-top stereotypes.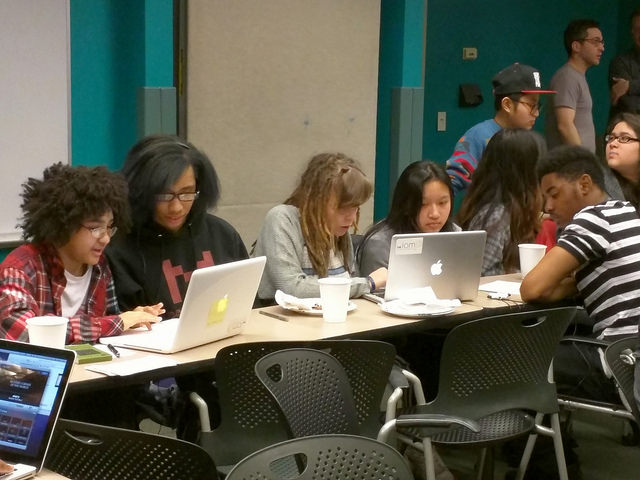 Participants remix actual Super Bowl commercials in real time, pulling back the curtain on the tricks of the advertising trade with the review of a trained adult, and post their remixed versions online. During the event, teens compete in challenges set by The LAMP and win prizes donated by local businesses while watching the game live enjoying food and laptops provided for the evening.
"Break the Super Bowl" is just one of The LAMP's efforts to teach youth about media literacy. The project also offers hands-on afterschool workshops, providing a safe and fun space where at-risk students can learn to think critically and creatively about the media, and even discover career options in reporting and digital media.
Keep an eye on The LAMP's website to check out the video creations from this year's Break the Super Bowl event, or to learn more about their workshops.
Photos via The LAMP.