Recent Afterschool Snacks
AUG
30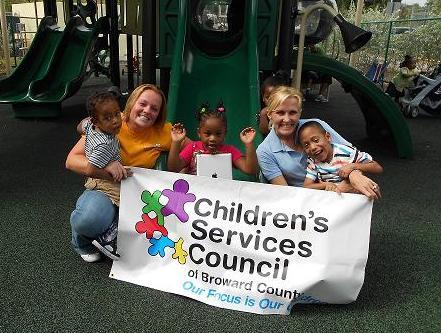 Congratulations to the Broward Children's Center on winning a brand new iPad!
They were the lucky winner, chosen at random, from the 1,012 afterschool program providers who filled out our Uncertain Times 2012 survey. Lois Nagle, preschool program administrator for the Broward Children's Center shared with me, "What a wonderful piece of technology for our afterschool program. Our speech therapists have already found some great apps for our nonverbal children."
We couldn't be happier that the Broward Children's Center—an afterschool program located in Dania Beach, Florida, that serves children with special needs between the ages of 3-6 years old—is putting the iPad to good use. To describe her program, Lois wrote, "Our inclusive afterschool program in Dania Beach is a natural blending of children with special needs and their typically developing peers. Our afterschool programs group the children together based on their developmental levels. This ensures all children have the appropriate materials and accommodations needed to successfully engage and participate in all activities. This program would not be possible without the support of the Children's Service Council of Broward County, who fund[s] our special needs aftercare program and summer program."
In addition, thanks to the Broward Children's Center, as well as the other 1,011 afterschool program providers who filled out our survey, the Afterschool Alliance was able to collect detailed information about the state of afterschool programs across the country and write an in-depth report discussing how they are faring in today's economy. Unfortunately, we found that they are struggling with shrinking budgets and meeting the needs of their communities. What's worse, they don't see economic relief for their program in sight any time in the near future.
If you have a minute to spare (or maybe 10), I highly encourage you to read Uncertain Times 2012-Afterschool Programs Still Struggling in Today's Economy. It reinforces why we need an increased investment in afterschool, before school and summer learning programs that provide a safe and supervised space for kids, engage them in learning, and give peace of mind to working families.