Snacks by Leah Silverberg
MAR
9
2017
A new research paper from the Girl Scout Research Institute suggests that girls are in a worse state than they were before the Great Recession. Released in February, the report outlined the trends in girls' economic, physical, and emotional health, as well as participation in extracurricular activities and educational opportunities.
To further explore the state of girls, the Afterschool Alliance teamed up with Girl Scouts and Girls on the Run International for a webinar on February 23, digging into these emerging trends and what afterschool programs are doing to help girls. Moderated by Afterschool Alliance Director of Research Nikki Yamashiro, webinar attendees heard from Kamla Modi, Ph.D., senior researcher at the Girl Scout Research Institute; Suzanne Harper, STEM strategy lead at Girl Scouts of the USA; Audrey Kwik, director of STEM and Programs at Girl Scouts of Northeast Texas; and Heather Pressley, PhD, vice president of Programming at Girls on the Run International about the report and what programs are doing to support girls.
During the webinar, Kamla Modi highlighted the paper's key findings, bringing attention to the disparities between the 41 percent of girls today that live in low-income families and their higher family income level peers. For example, girls in lower-income families are less likely to volunteer, participate in student council, and take part in sports than their higher-income peers. Kamla's presentation highlighted the need to invest in afterschool and summer learning programs to ensure that all girls have the supports necessary to succeed.
Up next were speakers from girl-serving organizations committed to making sure that girls have opportunity to develop their full potential. These speakers shared hands-on programming tips and strategies to best support girls during the out-of-school hours.
FEB
21
2017
Are you interested in collaborations that bridge out-of-school and in-school STEM learning? Check out the new peer-reviewed online journal, Connected Science Learning, a project from the National Science Teachers Association and the Association of Science-Technology Centers.
Connected Science Learning is a useful tool for educators and policy makers, as it highlights effective models of schools and teachers working together with afterschool and summer programs, along with informal science education instituations such as science centers, zoos, and museums. Each issue of Connected Science Learning features articles in four categories: "Research to Practice, Practice to Research," "Diversity and Equity," "Emerging Connections," and "Connected Science Learning Briefs." The recently-released second issue focuses on professional development.
Check out a few of our favorite articles from the first two issues.
New evaluation data from a school-university-afterschool partnership: Science Club, a partnership between Northwestern University, Chicago Public School teachers, and the Boys & Girls Club of Chicago, uses long-term mentoring relationships to engage low-income urban youth in science. We've profiled Science Club before, and they even won our 2014 Afterschool STEM Impact Award!
In the first issue of Connected Science Learning, they reveal impressive evaluation data showing that students that participated in Science Club improved their science fair project grades across the board. Read more about Science Club in issue one of Connected Science Learning.
An explainer on STEM learning ecologies: You may have heard the phrases "STEM learning ecosystem" or "ecology of learning." This article parses out exactly what that means, and how connected learning can assist in accomplishing the same goals. Through the framework of STEM learning ecologies, we understand that learning takes place in all environments (school, home, afterschool, and more), all of the time, and is influenced by the people and the opportunities surrounding a student. Connected learning refers to effective and intentional ways of connecting students to external resources, and in turn expanding a student's learning ecology. Read more about how these two concepts are linked in issue one of Connected Science Learning.
Supporting girls in career and technical education with SciGirls: In an initiative to increase the number of girls in STEM career pathways, SciGirls, a PBS media education initiative, is working on a new project that provides teachers with professional development in career and technical education (CTE), gender-equitable teaching strategies, and trainings on the importance of female STEM role models. The course emphasizes their original "SciGirls Seven," which provides concrete, research-based strategies to engage girls in STEM.
Over the next two years, SciGirls Strategies will train 48 more teachers and reach more than 400 girls in Twin Cities-area schools. For afterschool providers interested in the CTE space, the findings are likely to be applicable. Read more about SciGirls Strategies and the research that they are conducting in issue two of Connected Science Learning.
FEB
17
2017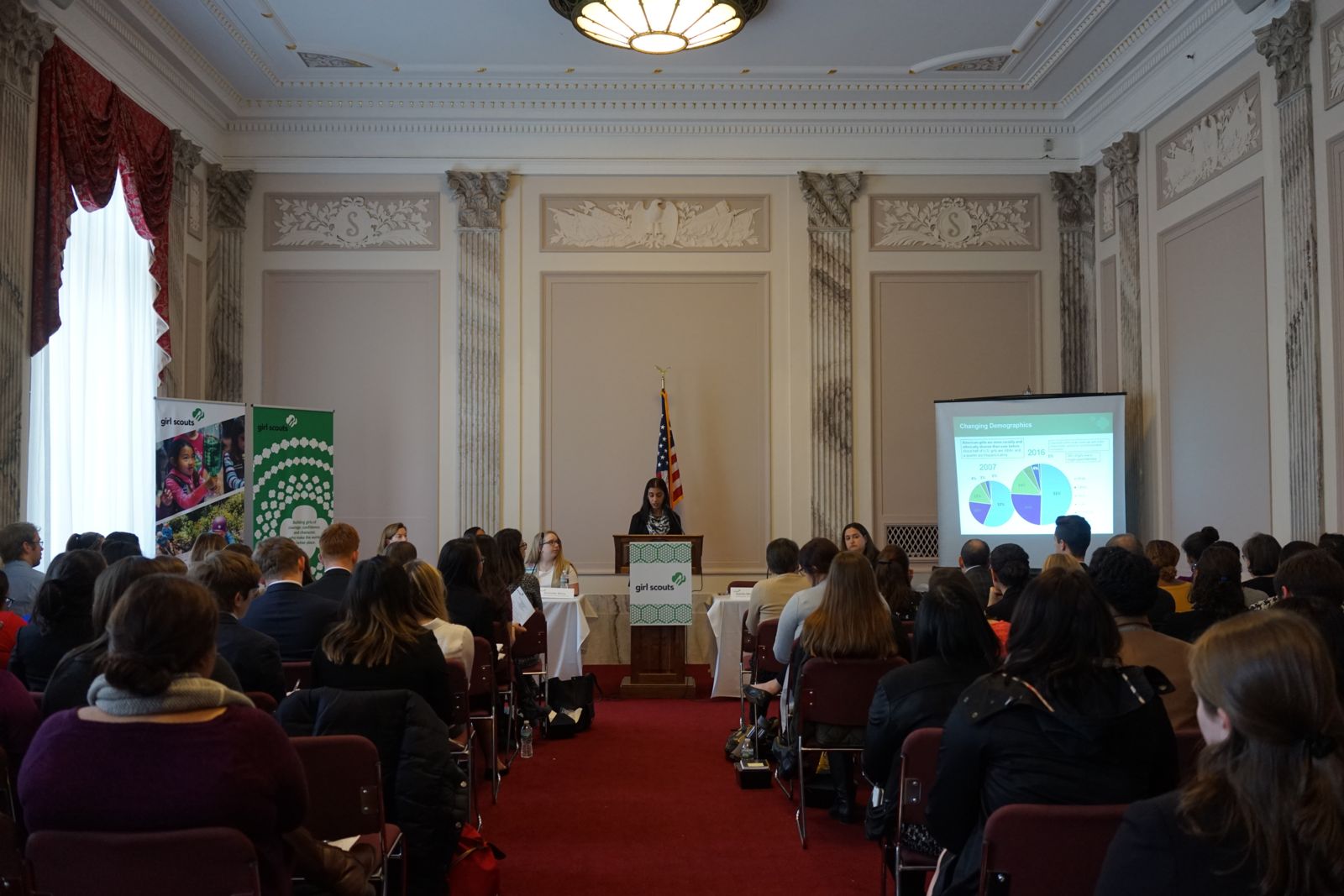 The Girl Scout Research Institute released "The State of Girls 2017" at a February briefing on Capitol Hill.
Since the Great Recession, the United States has experienced many demographic, social, economic, and technological changes. A new report from the Girl Scout Research Institute, "The State of Girls 2017: Emerging Truths and Troubling Trends," tracks resulting trends in girls' economic, physical, and emotional health, as well as participation in extracurricular activities and education compared to results from ten years ago.
To launch the report, Girl Scouts of the USA partnered with Honorary Congressional Host Committee members Senators Shelley Moore Capito (R-W.Va.), Susan Collins (R-Maine), and Jeanne Shaheen (D-N.H.), to host a briefing on Capitol Hill with speakers including Alice Hockenbury, Girl Scouts Vice President of Public Policy and Advocacy; Kamla Modi, Ph.D., Senior Researcher for the Girl Scout Research Institute; Makaa Ngwa-Suh, Program Services Manager for Girl Scouts of the Nation's Capital; Rachel Tabakman, Girl Scouts Public Policy Manager; and Summer Berry, Girl Scout Ambassador from Martinsburg, West Virginia.
At the briefing, speakers discussed the results of the report, how the information provided can be used to influence policy, what Girl Scouts are doing with their STEM Education programming, and how their programming is helping girls. The "State of Girls" report series is the first of its kind to focus on the health and well-being of girls, and while some of the findings suggest positive trends for girls now, other results show that more needs to be done to help girls reach their full potential.
Troubling trends
According to the report, more girls today are living in poverty and low-income households than in 2007, and more than half of black/African American (58 percent), Hispanic/Latina (61 percent), and American Indian (61 percent) girls are considered low-income. This is especially important considering that girls who live in poverty and low-income households face many challenges that affect their physical and emotional health, as well as their opportunities for academic achievement.
Furthermore, all girls are more at risk for obesity (17 percent) and suicidal ideation (23 percent of high school girls) than they were a decade ago (16 percent and 19 percent, respectively).
Positive shifts
Overall, girls are engaging in less risky behaviors than in 2007, with fewer girls having tried cigarettes and alcohol. Additionally, reading and math proficiency has improved. Finally, the high school dropout rate has decreased in recent years, with the largest decrease for Hispanic/Latina girls, for whom the dropout rate dropped from 18 percent to 9 percent.
Useful resources
"The State of Girls 2017" focuses on national data, but for a closer look at the state of girls in your community, the Girl Scouts Research Institute has also published The United States of Girls, an interactive map illustrating your state's performance on the Index of Girls' Well-Being as well as what Girl Scouts are doing within your state to advocate for girls. The results from this report are not prescriptive, and do not dictate what the future may hold for girls in the United States. Programs that operate in out-of-school time, like Girl Scouts and afterschool programs, currently and will continue to play an important role in supporting girls nationally.
Interested in learning more about The State of Girls? Read the full report, and for more discussion, join the Afterschool Alliance, lead researchers from the Girl Scout Research Institute, and speakers from Girl Scouts of Northeast Texas and Girls on the Run International for a webinar on February 23 at 1 p.m. ET to discuss the results and talk about what is being done to help girls thrive.
FEB
10
2017
Interested in making your team more comfortable with data analysis? Want to learn more about professional learning communities? Feel like you can expand your program model? You should tune in to Public Profit's new webinar series!
Public Profit is a research organization with expertise in evaluation and data that specifically works with nonprofits serving children, youth, and families. In the next few months, they will be offering free 30-minute webinars looking at ways to improve your organization's model, and how to better understand and utilize your nonprofit's data.
1. Professional Learning Communities (PLCs) in Out-of-School Time (OST), February 28, 2017 at 1 p.m. EST (10 a.m. PST)
Want to learn more about Professional Learning Community design, and how to make it work in your out-of-school time program? Register for PLCs in OST!
2. Quality in OST, March 14, 2017 at 1 p.m. EST (10 a.m. PST)
Explore new ways of looking at your organization's data and using it to create better quality OST programs with this Public Profit webinar. Enroll today!
3. Dabbling in the Data, April 25, 2017 at 1 p.m. EST (10 a.m. PST)
Dabbling in the Data is the first step toward making your team more comfortable using your organization's data. Through field-tested team activities, Dabbling in the Data provides a back to the basics approach to delving into data analysis. To learn new ways of refreshing your team's statistics knowledge, sign up for the Dabbling in the Data webinar.
Can't make the webinar? Check out Public Profit's toolbox for Dabbling in the Data!
4. Training and Replication, May 24, 2017 at 1 p.m. EST (10 a.m. PST)
Interested in expanding your program model, but do not have the guidance or training developed to do so? Join Public Profit for their Training and Replication webinar to learn tips for starting this process!
FEB
6
2017
Girls Who Code has opened applications for their 2017 Summer Immersion Program. This 7-week program for 10th- and 11th-grade girls is FREE and requires no previous coding experience!
Program participants will use coding to explore and create art, storytelling, robotics, video games, websites, and apps. Participants will also visit tech companies and gain an understanding of STEM careers by meeting female engineers and entrepreneurs. If you have female students who are interested in coding or STEM, encourage them to apply! Applications are due March 17th, and additional stipends are available to cover living expenses and transportation to support students who qualify.
Girls Who Code will be hosting 18 Summer Immersion Programs in the following cities:
Atlanta, Ga.
Austin, Texas
Boston, Mass.
Chicago, Ill.
Los Angeles, Calif.
Miami, Fla.
Newark, N.J.
New York City, N.Y.
San Francisco Bay Area, Calif.
Seattle, Wash.
Stamford, Conn.
Washington, D.C.
JAN
31
2017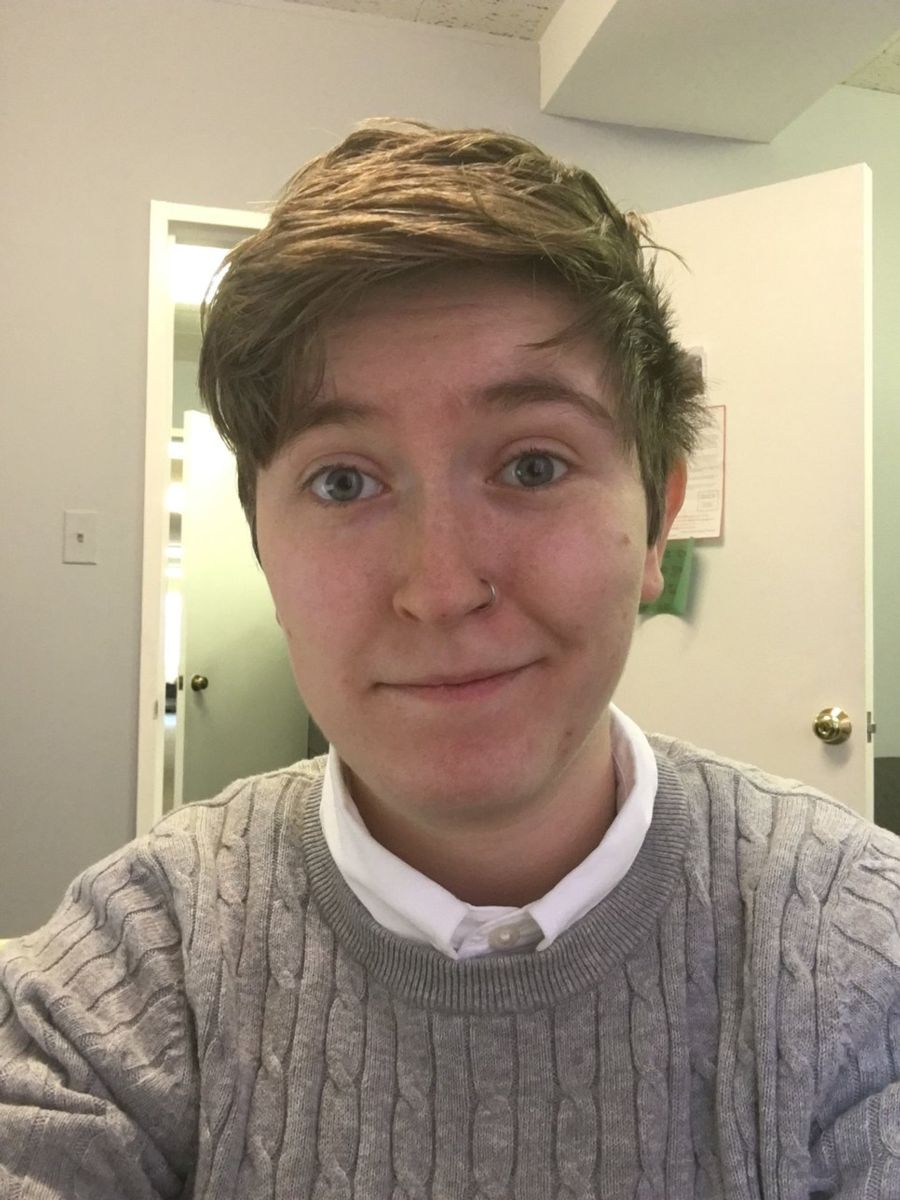 Hello Afterschool Snack readers! My name is Leah Silverberg, and I am the new Research Assistant here at the Afterschool Alliance. I am coming to the Afterschool Alliance as a recent graduate of Bard College in Annandale-on-Hudson, N.Y., where I completed a B.A. in Biology and Studio Art. During my time at Bard, I worked as a peer health educator and emergency medical technician on campus, and worked with first-year college students to improve science literacy as part of the Bard College Citizen Science Program.
Throughout my time in elementary, middle, and high school, I was fortunate enough to have access to consistent afterschool programming, and I'm passionate about increasing accessibility to these programs for all students. As a product of afterschool, I know how much these programs assisted my parents, and I personally benefited from the educational support and social and emotional development afterschool programs provide.
As the new Research Assistant, I will be working with the STEM and research teams on a number of in-progress projects, like our new evaluations database and our STEM Program Profiles page. I am excited to be a part of the Afterschool Alliance team, and look forward to working with the amazing and passionate people that work here.