As communities and states begin to emerge from lockdowns, afterschool and summer learning programs are developing plans to welcome youth back through their doors. There are significant considerations programs need to undertake in order to successfully and safely reopen. To help afterschool and summer learning programs through this process, we've curated a number of resources, guides, and examples to help you develop a plan to safely care for children and youth.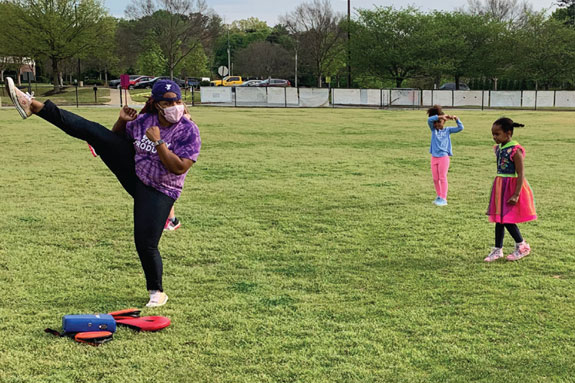 A School Year Like No Other Demands a New Learning Day: A Blueprint for How Afterschool Programs & Community Partners Can Help
The most successful school reopening plans will be developed jointly by schools, afterschool programs, community-based organizations, and parents so that together we can ensure our children are learning, safe, engaged, and building academic, social, and emotional skills during the hours their parents are at work. A host of additional resources and local expertise can be tapped to help implement a new learning day and ensure our children reach their full potential.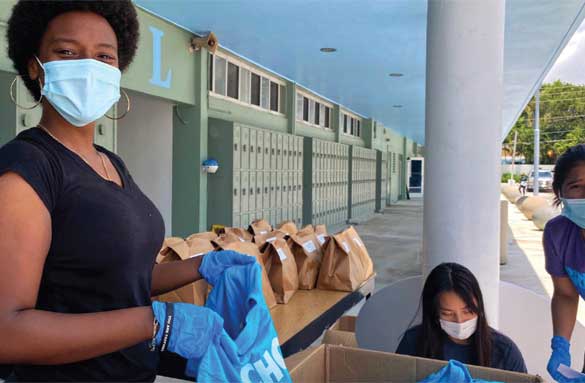 Expanded Learning Programs: Principles for Reopening & Recovery
No matter what shape the school year takes, expanded learning programs will be more essential than ever before. We should not expect schools to pull off the massive and uncharted task of redesigning the learning day on their own -- afterschool and expanded learning partners stand ready to help. Decades of research on afterschool and summer programs reveal a core set of key principles that are essential for successful expanded learning. Use these documents to guide expanded learning policy at the local, state, and federal levels.
Working together, schools, afterschool programs, and community partners can better help all young people, and especially those who have been historically underserved, emerge from this crisis strong, resilient, hopeful, and better prepared to learn.
Quick Brief: Tools to Help Plan for Summer Programs
Summer during COVID will not look like the summers of the past, but parents will still need safe, supervised places for their kids to go as they return to work and children will still need enrichment, recreation, and time outdoors. Fortunately, national organizations and states have been thinking about how to operate summer camps safely during the pandemic.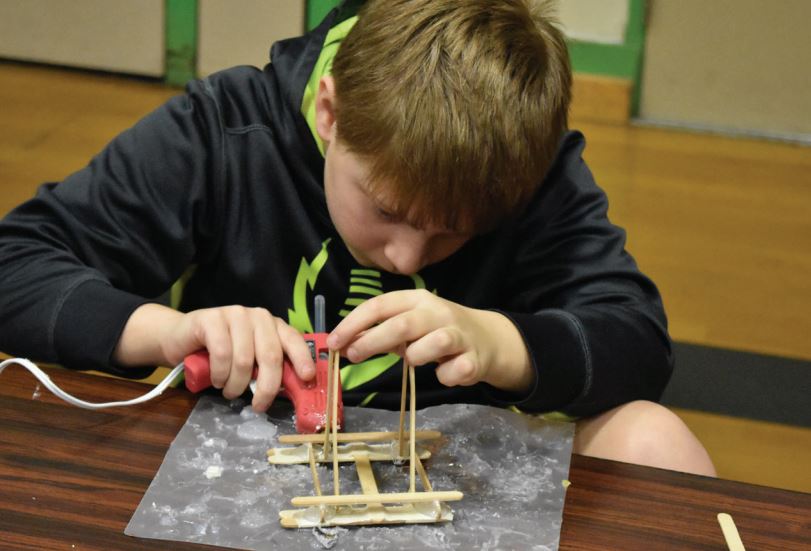 Afterschool and Summer Learning Programs Are Essential for COVID-19 Recovery
The afterschool field is an essential part of the nationwide community response to the coronavirus pandemic, and programs continue to play a critical role throughout recovery as our states reopen for business
National Organization Guidance
American Camp Association – Camp Operations Guide 2020 – The American Camp Association, in partnership with Y of the USA, developed a field guide to help summer camps and summer learning programs safely reopen this summer. The guide includes suggestions for communication with families, health screenings, cleaning and disinfection of facilities, food service, and facilitating student activities.
Centers for Disease Control and Prevention – The CDC issued several tools to help afterschool and summer learning programs in reopening programs. Consideration for Youth and Summer Camps includes general guidance on promoting behaviors to reduce the spread of COVID-19 and ideas for how to ensure students are in a health environment. The CDC also created a flowchart to help programs determine whether or not it is safe to provide programming.
National Summer Learning Association – Summer Learning: A Bridge to Student Success and America's Recovery – This guide provides resources, best practices, and tools to help afterschool and summer learning program develop long-term, equitable learning strategies, particularly as they navigate challenges caused by COVID-19. https://www.summerlearning.org/knowledge-center/summer-learning-a-bridge-to-student-success-and-americas-recovery-a-covid-19-playbook/
National Occupational Therapy Association – Back to School Guide in the Era of COVID-19 – This resources provides expert advice on how to help children and youth safely transition back to school this fall. https://www.aota.org/~/media/Corporate/Files/Practice/back-to-school/Back-to-School-Guide-Full.pdf
Curriculum
If your students are returning to your program in person, providing safe, socially distanced learning activities is a must. Be sure to check out some of these curriculum ideas:
Promising Practices for Reopening
Funding Opportunities
Be sure to check out the Afterschool Alliance's list of potential funding opportunities for financial resources that may help your program reopen.
Funding List
State Guidance
| State | Resource |
| --- | --- |
| AL | Guidelines for Child Day Care Facilities |
| AL | Guidelines for Day and Overnight Youth Summer Camps |
| AL | Roadmap for Reopening Schools |
| AK | Day Camps |
| AK | Licensed Child Care Facilities |
| AK | Alaska Smart Start 2020 Restart and Reentry Framework Guidance for K-12 Schools |
| AZ | Roadmap for Reopening Schools |
| AR | Ready for Learning |
| AR | Directive Regarding Summer Day Camps |
| CA | Stronger Together: A Guidebook for the Safe Reopening of California's Public Schools |
| CO | Summer School Considerations During COVID-19 |
| CO | Planning for the 2020-2021 School Year - A framework for feedback |
| CT | Detailed Guidance for Summer Camps |
| CT | Adapt, Advance, Achieve |
| DE | Youth Sports Reopening |
| DE | Working Groups and Draft |
| DE | Summer School Guidance for Delaware Schools |
| FL | Reopening Florida's Schools and The Cares Act |
| GA | Interim Coronavirus Disease 2019 (COVID-19) Guidance for Child Care Settings |
| GA | Georgia's Path to Recovery for K-12 Schools |
| GA | Interim Coronavirus Disease 2019 (COVID-19) Guidance for Day Camp Settings |
| HI | DOE Reopening School Guidelines |
| ID | Protocols for Daycares and Childcare |
| ID | Idaho State Board of Ed - School District and Charter Re-Entry |
| ID | Protocols for Youth Activities |
| IL | Reopening Plan |
| IL | Summer School Guidance for Schools and Districts |
| IN | General Recommended Guidelines for Summer Day Camps |
| IN | Indiana's Considerations for Learning and Safe Schools (CLASS) |
| IA | COVID-19 Childcare Summer Program Guidance |
| IA | Reopening Guidance |
| IA | Childcare Guidance in Response to COVID-19 |
| KY | Initial Reopening Guidance for Schools and Districts |
| KY | Reopening Resources |
| KY | Requirements for Childcare Programs |
| LA | Strong Start 2020 |
| LA | Guides and Supportive Guidance for Summer School, Camps, and Extracurriculuar Activities |
| ME | Return to Classroom Instruction Framework (draft) |
| ME | Guidance for Summer Programming |
| ME | Guidance for Child Care Providers |
| MD | Maryland Together: Maryland's Recovery Plan for Education |
| MA | Initial Fall Reopening Guidance |
| MI | Safe Return to Schools Plan |
| MI | Michigan State University - Reopening School |
| MI | Legislature Return to Learn Plan |
| MI | Supporting Summer Learning, Pandemic or Not |
| MN | MDE Planning Guidance for Minnesota Public Schools |
| MN | Dept of Health Planning Guide for Schools |
| MN | Guidance for Social Distancing in Youth and Student Programs |
| MS | Considerations for Reopening |
| MO | School Board Reentry and Reopening of Schools |
| MT | Re-opening Montana Schools 2020 |
| NE | Launch Nebraska |
| NV | Nevada Dept of Ed: Path Foward Plan |
| NH | Reopening Task Force - Drafted Recommendations |
| NH | COVID-19 Reopening Guidance |
| NJ | The Road Back: Restart and Recovery Plan for Education |
| NM | New Mexico Guidance for Summer Youth Programs |
| NM | ReEntry Guidance |
| NY | Reopening Task Force |
| NC | Interim Guidance for Day Camp or Program Settings |
| NC | Lighting our Way Forward: NCs Guidance for Reopening Public Schools |
| ND | North Dakota K-12 Smart Restart Guidance |
| OH | Responsible RestartOhio: Childcare |
| OH | Reset and Restart Planning Guide |
| OH | Responsible RestartOhio: Youth Day Camps |
| OK | Return to Learn Oklahoma: Framework for Reopening Schools |
| OR | Guidance on Summer School and Limited Learning in Person |
| OR | Ready Schools, Safe Learners |
| PA | Summer Recreation, Camps, and Pools |
| PA | Preliminary Guidance for Phased Reopening of Pre-K to 12 Schools |
| RI | Reimagining RI Education Fall Reopening Plan |
| RI | Phase I Guidelines for Child Care |
| RI | Phase II Guidelines for Summer Camp |
| RI | Health and Safety Guidance to Reopen Rhode Island Schools |
| SC | Interim Guidance for Day Camps |
| SC | DRAFT: AcceleratED Task force for 2020-2021 SY |
| SC | Interim Guidance for School Operations |
| SC | Final AcceleratED Task Force |
| SD | Starting Well: 2020 |
| TN | Summer Day Camps |
| TN | Online Toolkits for School Reopening |
| TN | Reopening Schools: Overview Guide for LEAs |
| TX | Summer Instruction, Activities and School Visits: Guidance for Reopening and Student Interaction |
| UT | Planning Requirements and Recommendations for K-12 School Reopening |
| VT | Safety and Health Guidance for Reopening Schools |
| VT | Health Guidance for Childcare Programs, Summer Programs and Afterschool Programs |
| VA | Recover, Redesign, Restart School Reopening |
| VA | Phase Guidance for VA School |
| WA | Reopening Washington Schools 2020 |
| WV | Considerations for School Re-entry |
| WI | Education Forward |
| WI | Department of Children and Families: Guidance for Licensed Day Camps for Children |
| WY | Smart Start Guidance |