Sign the Petition: We rely on afterschool programs -- don't deny or divert afterschool funds!
by Susan Rohwer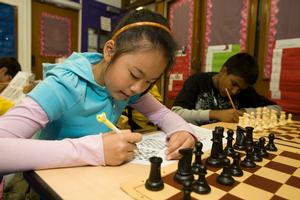 We have an important afterschool petition we're asking you to share at your Lights On Afterschool events and beyond. The aim is to collect as many signatures as possible. At risk is federal funding for afterschool programs nationwide.
The federal 21st Century Community Learning Centers (21st CCLC) initiative provides $1.16 billion in grants for local afterschool programs, serving more than 1 million kids. Congress is considering a proposal to use these funds for other programs. The result: fewer funds for the afterschool, before school and summer programs that keep kids safe, inspire them to learn and help working families.
Please help us send a loud and clear message to Congress by gathering signatures for the petition "We Rely on Afterschool Programs — Don't Deny or Divert Afterschool Funds!" Sign the online petition and download a pdf that you can print and distribute at your event. Send the signed forms back to us and we'll be sure Congress gets them.
What else can I do?



© 2009 Afterschool Alliance