Voters agree: Afterschool programs are a priority.
Support for afterschool programs among voters in the United States is deep, broad, and enduring. More than eight in ten voters (81%) say these programs are "an absolute necessity" for their communities, and the same number want newly elected leaders at the local, state, and federal levels to provide more funding for them.
These findings come from an online survey of 1,400 registered voters, conducted by Lake Research Partners for the Afterschool Alliance in November of 2022. It also finds that more than three in four voters (78%) agree that expanding access to afterschool and summer programs is an important priority. Support for afterschool is strong across all demographic groups, all regions, and all political party affiliations.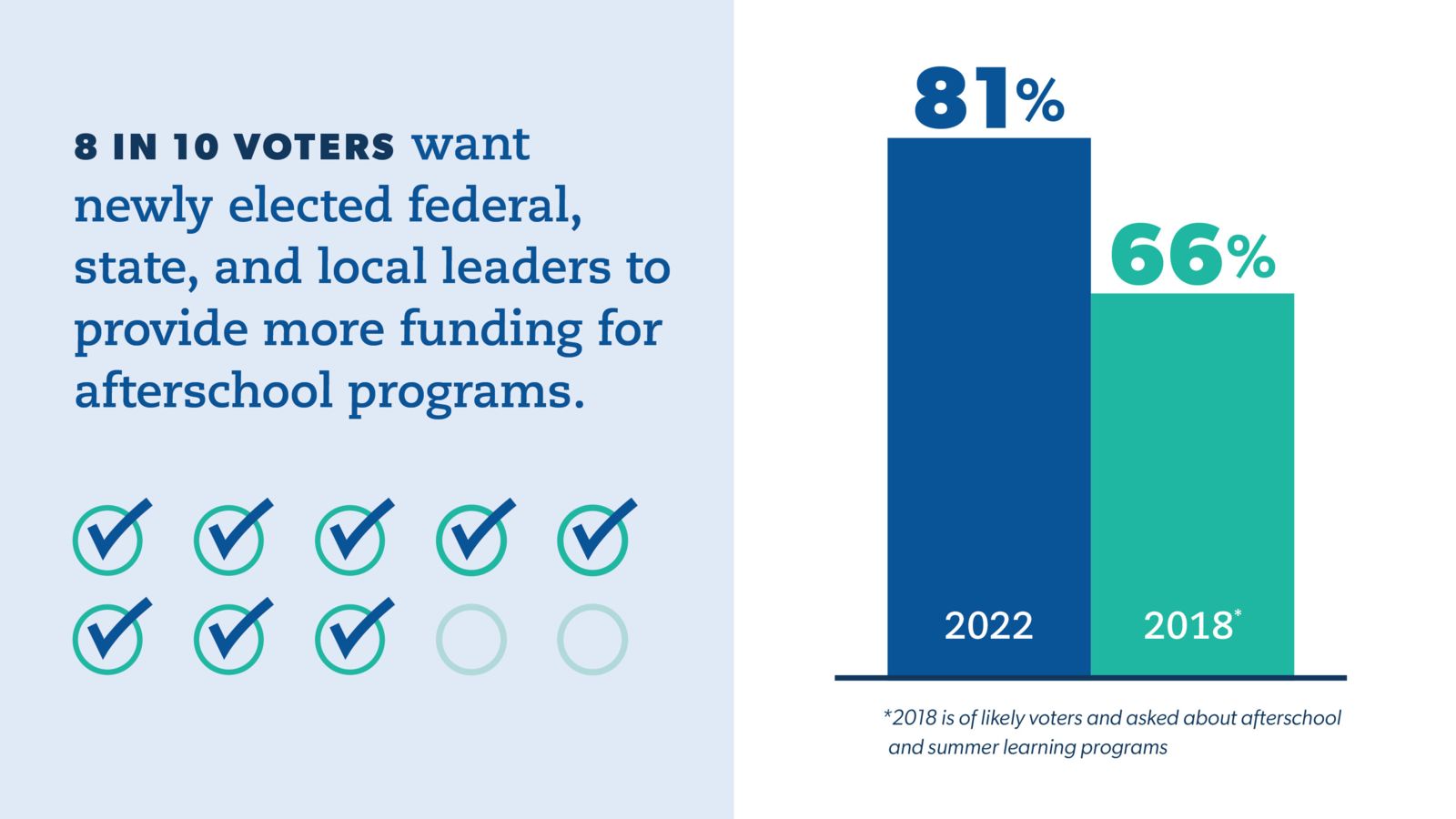 Poll ResultsNews ReleaseBlog Post
To see more afterschool polls and explore recent surveys, visit the Polling and Survey data section of our Research page.